Five ways to attract the best tech talent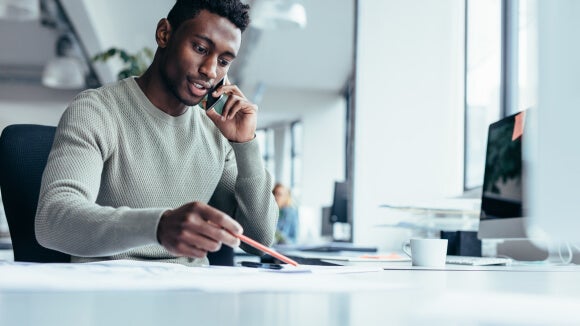 With technology ever-changing, it's key to have the best tech talent at your company so you can evolve with the times. But how can your business attract this talent?
For many companies, attracting the best talent is a challenge – especially in the ultra-competitive tech sector. In a marketplace full of opportunity, companies need to strive ever harder to make themselves stand out from the crowd.
While this may sound daunting, some simple evolutions in your recruitment process can go a long way. To help you out, we've asked some top industry experts for their insights.
1. Build your brand
Your company's recruitment procedure shouldn't just start the moment a job description is written – it should be a constant, ongoing process targeted at the talent you want to attract. Spending time, money and effort in building up your company's image as a good employer can pay dividends when it comes to making candidates want to work for you.
2. Get creative with your search
There are plenty of well-trodden paths in terms of finding new talent – from university job fairs to searching on LinkedIn – but in a talent-short marketplace, it's important to diversify the way you look for potential candidates. For some companies that could mean searching abroad, while for others it might be sourcing tech talent with transferable skills from other industries.
3. Invest in tech & teaching
It might sound obvious, but if you're trying to attract the best tech talent on the market, you need to make sure your company uses the tools they want to work with. Most tech workers will want to use the same level of technology in the workplace as in their everyday lives, so if your office is running on out-of-date software or using old equipment you could be putting off the talent you need.
Similarly, providing ample learning opportunities for tech professionals is critical to retaining the very best talent.
4. Level-up your recruitment process
For top tech professionals, the opportunities are aplenty, so having an efficient and stress-free recruitment process is critical to snapping up top talent before they accept an offer elsewhere.
5. Look for the right attitude
It's good to have an idea of what your ideal candidate looks like, but be aware that this person may not exist and, even if they do, they might not be right for the role. Past experience doesn't necessarily equate to future success, and with technology moving forward rapidly, you may be better placed to hire someone who demonstrates potential as well as an enthusiasm to develop their skills and evolve within your company.
Growing your team? Attract the best talent with our top tips to create the perfect job description.