Robert Walters Leadership Podcast E1: Conversation with Kenneth Choo, HEINEKEN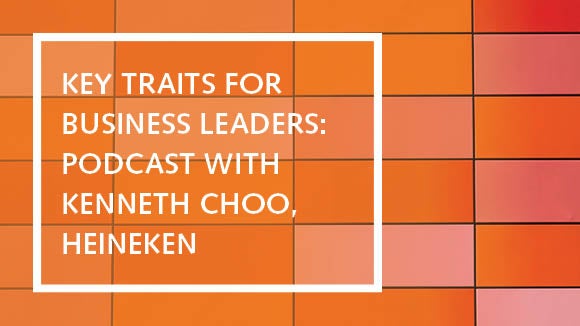 In our very first Robert Walters Leadership Podcast episode, Joanne Chua, Regional Client Development Director – Asia of Robert Walters, sat down with Kenneth Choo, Managing Director, Asia Pacific, HEINEKEN, in October 2020 to learn more about how he and his teams are navigating the impact of the global COVID-19 pandemic and the resulting 'new normal'.
From better use of technology to drive productivity to really empathising and having in-depth discussions about employees' concerns when it comes to their health and safety, hear from Kenneth how the professional work landscape has been drastically reshaped.
Kenneth also shares how he believes business leaders and managers (especially younger leaders) should take this time of uncertainty as a great opportunity to learn, step up, try something new, and lead with courage and creativity.

Our Robert Walters Leadership Podcast is part of our Talent Talk series, where we feature different leaders from diverse industries and the sharing of their experience, advice, and insights in the world of work. Watch the videocast here.

Interested in gaining more insights on how top business leaders are tackling the challenge of COVID-19 and the future of work? Download our 'Redefining the Future Business Leader' e-guide, or watch our on-demand webinar.