Surviving the COVID-19 shock with a growth mindset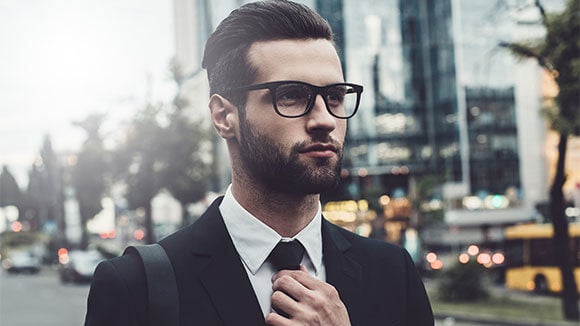 As the world continues to live under a shadow of uncertainty, many businesses are struggling with the economic downturn brought by the pandemic in what is known as "COVID-19 shock." Surviving through these unprecedented times will not only require critical lifestyle adjustments to curb infections, but also a re-examination of how we approach business.
The standard formulas for success no longer hold true in the new normal. Rather, the key to emerging from the COVID-19 shock triumphant will be to adapt and grow without turning away from difficult situations. Here, we explain why a growth mindset is integral to weather the storm and how your team can work towards this mindset even under special work arrangements.
Find opportunity amidst crisis
Many companies are grappling with the impact of COVID-19, which is not only negatively affecting business performance, but also presenting new obstacles for first-time remote workers. Given the circumstances, it's natural to feel negative about the present situation and hold a pessimistic outlook for the future.
However, some see this time as an opportunity to overcome difficulties with flexible ideas. What sets apart those who give up when presented with hardships from those who view them as a chance to challenge themselves?
The difference lies in what kind of mindset they possess. In psychology, mindset refers to an individual's framework of thinking, thinking habits and beliefs. Professionals who perceive challenging times as an opportunity have a growth mindset that enables them to develop, change and grow in any situation.
If an entire organisation— not just its leader— has this mindset, they will be well equipped to survive as a team against the COVID-19 shock.
Pursue innovation without fear of risks
The growth mindset is a concept advocated by Professor Carol Dwek, a professor of psychology at Stanford University and leading researcher on motivation. The idea has been widely adopted not only in the business world, but also in sports and the arts, mainly in the West.
According to Dr. Dwek, those with a growth mindset believe in their potential, learn, continue to expand the limits of their own skills, and approach their daily work positively. They also try to think independently about the meaning and mission of their work. Instead of being preoccupied with whether you will succeed or fail when facing difficulties, focus on continuing to take on new challenges to reach your goals.
Studies show that in organisations where such thinking is pervasive, a culture of employee well-being, innovation, and risk-taking is securely rooted. As a result, a growth mindset improves both individual and organisational performance and can deliver results even in difficult situations.
Don't get trapped in a fixed mindset
On the opposite end of the spectrum is the fixed mindset. Those with a fixed mindset hold presumptions that people do not change and talents and abilities are naturally instilled from birth. They are also sensitive to what others have to say and tend to dwell on past achievements.
If an organisation has a largely fixed mindset, the entire team harbours fears of failure and thus will avoid tackling tough challenges. As a result, the entire organisation's performance declines.
During crises, it's much easier for people to fall into a fixed mindset. But to overcome hardships, a leader must actively strive to replace a fixed mindset with a growth mindset among his or her team.
Adopting a growth mindset within an organisation in the new normal
So how can you transform your entire team into having a growth mindset in the current situation? We have summarised key points to help get you started.
1. Define and share your targeted mindset
Changing an organisation's mindset requires having a clearly defined, targeted mindset and instilling this in each member. Before you can develop a growth mindset among your team, you must first fully understand that people are capable of change.
The next step is to convey values that arise from positive thinking such as "learning from failures," "different opinions are welcome," and "investing in yourself" to your team. If it's difficult for people to come together because of remote work, you can alternatively use digital communication tools to share these values.
2. Be mindful of you and your team's thinking habits
Mindset can be said to be an unconscious thinking habit inherent in people and organisations. If an individual's mindset is biased, he or she will form preconceived notions and make biased decisions unconsciously when confronted with something. In other words, the first step in changing mindsets is to be aware of unconscious thinking habits.
To be better aware of any existing biased thinking, ask for feedback from people who work closely with you and make notes of your decisions, words and actions and review them for any recurring patterns. You can record fixed statements and negative behaviours by yourself, and regularly ask "what made you think this way?" and "can you change it?" By encouraging yourself to change, you are also able to realise if you've been unconsciously having a fixed mindset.
On the other hand, do also take note when you were able to challenge yourself and say something without worrying about failure. When you're able to see positive changes, this gives you a real indication of a changing mindset and serves as motivation to continue.
3. Avoid putting labels on people
Recent neuroscientific research has pointed out that the area of the brain that controls human emotions has the tendency to take what we say to others and attribute this to ourselves. In other words, when we express negative traits, our brains start to believe we possess these traits.
By labelling team members as "someone who can do it" and "someone who can't do it," you are taking on a fixed mindset that people are incapable of changing or improving. For a growth mindset to be instilled throughout an organisation, it's important to continuously encourage your employees to believe people that can change. By doing so, you will gain more confidence that you can change.
4. Select actions that suit your growth mindset
When our mindset changes, our perception and judgment of things as well as our behaviour also changes. By changing actions, the results produced will change and the way people see these results will change. In doing so, you will naturally be able to take actions for a more desirable mindset.
To create this cycle, continue to select actions that are in line with the growth mindset. Above all, if leaders can play a central role in this cycle, their influence on the organisation will increase.
Even if you're in a difficult situation and feel reluctant, the secret to surviving the COVID-19 shock may be to continue selecting actions that embody the values of a growth mindset.