Can online networking platforms secure a job in banking?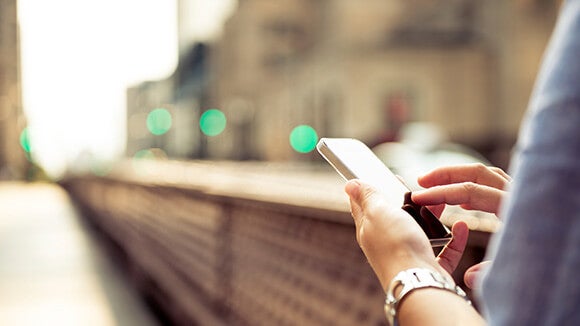 Once upon a time it was said that you secured a job in banking by getting a referral from personal relationships. However, things have now changes. Job advertisements in newspapers and on online job boards is commonplace but a new wave of job seeker has ditched traditional methods of job-searching in favour of logging in to their social networks and trying to connect with potential employers.
In fact, so overwhelming is the growth in social media that reports have indicated LinkedIn has doubled its members in China from 4 million to 8 million in one year.
But are online networking sites really effective when it comes to finding your dream job in the banking and financial services industry, and what are the drawbacks to be aware of if you're using social media in isolation?
It's public, so your information is available to everyone
One of the major limitations of relying on social networking to secure a job is that there is no filter on the people who can approach you. Your details are available to everyone, so you could find yourself inundated with queries from organisations you have no interest in working for, and regarding jobs that don't nearly resemble the opportunity you are looking for. The end result: you waste valuable time and energy sorting the wheat from the chaff.
It broadcasts your intention to being open to approaches from competitors even if you're not – people make their own assumptions. Something else to consider is the effect that the active use of platforms such as LinkedIn has on your standing with your current employer. If you're not considered a 'natural networker' or it's not a crucial part of your existing role to find new ways of connecting with other professionals, actively using these channels could potentially jeopardise your current work situation.
Although there is definitely a place for social media in the recruitment process it shouldn't be forgotten that the large majority of professionals still secure jobs in banking and financial services through reputable recruitment consultancies.
Be vigilant about maintaining a professional presence
While more casual social networks such as Weibo and WeChat are intended to facilitate informal socialising between friends, they are also being increasingly monitored and used by employers to form opinions on job applicants. Some research even indicates as many as 44% of recruiters have eliminated candidates based on what they have found online (according to a survey conducted by Execute Networks). All this means that you need to proactively check what you are saying — and indeed what is being said about you — across all your social network profiles and ensure that your online presence is consistent and reflects your professionalism.
Of course, using social networking sites can be beneficial in the job-search process, but is best done in conjunction with an intermediary such as a recruitment consultant who can give you objective advice, sell your 'soft skills' and other key characteristics that just can't be illustrated on a CV or LinkedIn profile, and put you forward for jobs and organisations that best match your interests and career goals.
Access the latest banking & financial services jobs at Robert Walters.