How to market yourself to potential employers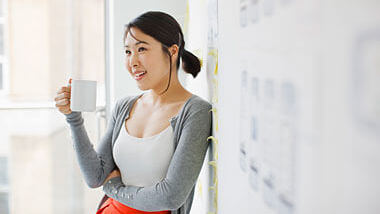 Today's business climate has changed and there is an increased number of people jostling for jobs. So how can you set yourself apart?
Put on your sales cap
Think of yourself as a sales person whose livelihood is dependent on the sales of your product, except in this case, you are tasked to market and sell the best product you have - you.
To close the sale and wow the employer you need to explain the benefits of your product - your strengths, work experience, industry knowledge, contacts, skills, abilities and successes - quoting relevant examples that match the company's objectives or vision. It is important to critically evaluate the key transferable skills you possess that can add value to potential employers.
Be a networking guru
Network constantly and aggressively but stay focused. Participate in relevant online forums and increase your profile by contributing success stories, case studies or market insights that you have gathered from the course of your work.
Be aware of market and industry trends so that you can build your strengths in areas of demand and discuss issues intelligently with potential employers or other contacts you have made from networking.
Know the company inside out
One of the best ways to impress potential employers is to demonstrate your knowledge of their company and industry. Do as much due diligence as you can on its senior management, history, products, services, successes, significant projects, partners, its competitors and financials.
Ask concise, focused and clear questions about the company. This approach can help to establish your credibility and increase your profile above the other candidates.
Ask concise, focused and clear questions about the company. This approach can help to establish your credibility and increase your profile above the other candidates.
Moving Forward
One of the secrets to marketing yourself is to use your previous work experience and successes to convince potential employers that you have the knowledge, expertise and skills needed to help move the company forward.
Instead of relating what functions you were responsible for in your previous roles, share how well you performed. Use your resume to highlight a success rather than merely listing a responsibility.
Work with a reputable head-hunter
Specialist recruitment consultants from reputable search firms can help highlight your transferable skills and build a strong case for you to hirers. You will also receive invaluable career consultation and advice, as well as professional coaching to help you prepare for interviews.
A good recruitment consultancy can often open up new career opportunities in the fields you desire and provide a multitude of potential jobs from the clients that they represent.
Testimonials and referrals
If there is anything else more powerful than self-marketing, it's someone else's endorsement of your personality, capabilities and performance.
Start saving letters, emails and written comments from your colleagues, superiors, friends, clients, customers and business partners that compliment your work efficiency, professionalism, contribution, skills and abilities.
Use your testimonials as success stories when meeting prospective employers or list them down as quotes in your resume. They serve as a strong summary of your accomplishments and give hirers a quick snapshot of your profile.
Know what you're worth
Make sure you know your market worth before you engage with a potential employer.
Click here for more career advice or contact one of our expert consultants to discuss your next steps.