How to work with a recruiter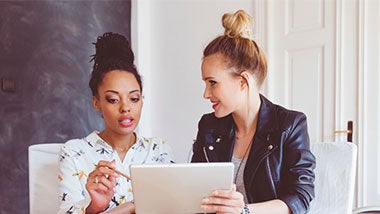 The job search can be potentially stressful for anyone seeking a new career. A professional recruitment consultant can alleviate this unnecessary stress and help you embark on your desired career path. Here are some useful pointers on how you can work with recruitment consultants.
Build trust and stay honest
Trust is extremely important in building a successful relationship with your consultant. Being honest and transparent gives your recruitment consultant a better idea of how they can assist you with your job search. Tell them the real reasons why you are leaving your current job. Describe your requirements and preferences with regards to your preferred salary, relocation, etc.
Remember to follow up
Remember that recruitment consultants receive over 50 resumes each day, so always follow up with a phone call after sending out your resume. This helps consultants remember you better and it also gives you the chance to sell your qualifications. If they have a suitable opportunity in mind, they will also schedule to meet up with you.
Take advantage of a recruiter's knowledge
Make sure you tap into your recruitment consultant's knowledge as much as you can. They are industry specialists and work closely with employers so they will be able to tell you about the hottest jobs available and skill sets employers are looking for.
When you secure an interview, ask specific questions about the interviewer as your recruitment consultant will know him/her and will therefore be able to give you some pointers about what to expect. Although this knowledge will by no means secure you a job, it will help you to prepare for the interview to ensure you play to your strengths.
Click here for more career advices.