How to retain your millennial workforce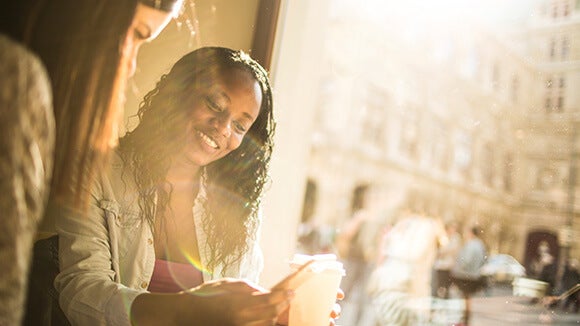 Children born in the 1980's and 1990's are set to make up the majority of your workforce by 2025 and are already an important part of the working population.
Understanding what matters most to millennials could help you to attract and retain the brightest and best people for your business. Here we discuss if millennials are really that different from the rest of your workforce and what you can do to retain them.
Clear and rapid career progression
We surveyed over 500 professionals and our key finding was that millennials place a much bigger weighting on career progression than any other group. Millennials want more than just a job, they want a career, with 69% citing a clear career path as the most important factor for keeping them in a job. 91% expect rapid career progression. Our latest research shows that even small changes can maximise millennials' effectiveness as employees, potential leaders and minimise workplace conflict.
This is more than the ambition of youth, this generation has grown up being told they are capable of achieving anything and this confidence means they crave responsibility early in their careers.
Chris Hickey, CEO of UK and EMEA says: "Millennial workers have much in common with their older colleagues in terms of what engages them however, employers risk disconnecting with their millennial workers if they fail to acknowledge the importance they place on career progression."
If you can't offer what your millennials want, be clear about the path to get to the next level and keep talking to them about what is and isn't possible - open dialogue will go a long way.
What keeps millennials engaged at work?
Focus on training
Only 15% of the employers we asked believed personalised training programmes are a priority for engaging employees but nearly a third of millennials said this was one of the critical factors for staying engaged.
A social workplace
75% of millennials consider an engaging and fun workplace important or very important, compared to just 58% of Generation X and 45% of baby boomers.
Millennials have very different expectations of their working environment than older colleagues. Perks like free food rate highly on their list and whilst older generations might enjoy these perks too, they matter more to millennials and expectations are higher. Social meetings as part of the induction process are also critical to motivating millennials and are easy measures to implement.
Be open to new technology
53% of millennials say that they are more likely to take a job with an employer that uses the same technology as they do and 42% think employers should adopt the latest technologies, even if the cost is high. But is this just a case of naïveity or a justified challenge to outdated thinking on the many employer's behalf?
67% of millennials say technology is the biggest source of intergenerational conflict in the workplace. Chris Hickey says: "This is a hot topic for many of the business leaders I speak to and many are involving their millennials in internal focus group to engage them and make them feel part of the future of the business."
Offer regular formal feedback
With rapid career progression comes the desire for having an influence on the business so spending more time listening to millennials through regular formal appraisals will pay dividends. 91% would prefer to receive formal feedback at least every six months, with some 60% stating they'd like to receive formal feedback every one to three months.
Higher salaries are important
For ambitious millennials, salary reflects status and success and 96% rate a competitive pay and bonus system as important. 25% rank salary as the number one reason they would change jobs.
Opportunities to move in the business
During the recession many millennials struggled to find jobs that met their expecations - 31% had to take work in a sector they weren't interested in. Now as the economy improves, many are ready to change jobs. 70% say they are open to job rotations so offering the chance to move across the business to find a position that better matches their career path could mean holding on to talented staff.
For more information on managing millenials, read our full whitepaper on attracting and retaining millenial professionals.
Or contact Chris Hickey, CEO, UK and EMEA:
T: +44 (0) 20 7379 3333
E: chris.hickey@robertwalters.com