Managing poor performance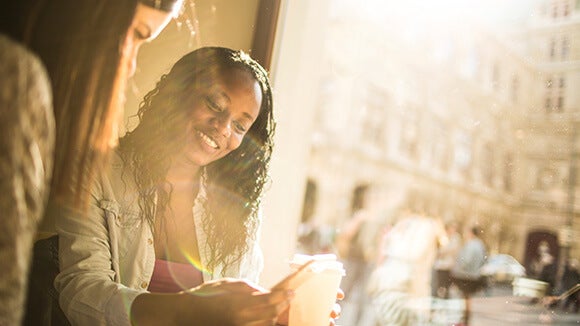 While many companies have strategies in place for recruiting and hiring employees, often less thoroughly structured are strategies for managing performance once a professional has joined the firm. While less noticeable than restructuring a division or hiring a new team, managing and ultimately correcting poor performance can have a significant impact on the success of a business. 

If performance levels begin to drop, however, determining the correct approach to address the issue requires a careful balance in order to not degrade performance levels even further.

In order to prevent poor performance, identifying objectives is key for each employee. Regular appraisals should be measured against these goals which will help ensure both the company and the employee recognises the expectations of each individual role. If unfortunately an employee's objectives are not regularly met, what steps should you take? Firstly identify the issue and secondly look at the causes of poor performance, only then you can decide what steps to take to improve the situation.

Identifying poor performance

In order to make a determination that an employee is not performing to an acceptable level, it is essential that some sort of performance measure has been identified in advance and the employee has been informed of and understands what is required of them. This of course necessitates a clear channel of communication between an employee with their immediate supervisors and management. A range of measurement tools are available with approaches often varies depending on the needs and the type of firm.
1. Detailed Job Description – Outputs and outcomes of the role are detailed to provide a measurable framework
2. Targets – Pre-set objectives which are realistic and achievable are common in sales positions and provide targets for a standard level of production
3. Quality Controls – Mainly utilised in customer facing roles, these objectives are most useful where the provision of a quality service is essential
4. Competency Frameworks – Objectives that focus on key behaviours that are required to achieve competent performance
Causes of poor performance
When it becomes apparent that an employee is not performing to the required standard, it is important to identify the underlying causes. Not only will this help provide perspective on how to approach the issue, but it will also prevent corrective measures being taken that will waste resources and demoralise the employee. While causes of poor performance differ by individual, each will require different remedial actions emphasising the importance of correctly identifying the cause of poor performance.
1.    Lack of application to the role and tasks
2.    Lack of capability/skills in general
3.    Lack of capability due to illness or injury
Correcting Poor Performance

Before taking remedial action, an informal meeting can be effective to outline the areas where an employee's performance is in decline and agree on goals and targets for a later review date. However, any performance related discussions should be documented in a manner that will allow it to be used as evidence in support of any future disciplinary procedure should it result in legal action.

Review the performance at a later date and determine if there has been any improvement. If there has been an acceptably significant improvement then no further action should be necessary. If there has been some improvement then perhaps the employer could identify areas where the employee needs further improvement and set a further review date.

If still no significant improvement is seen, the employer may contemplate the use of a disciplinary or dismissal procedure. The appropriate penalty will vary depending on the actual performance issue, but if dismissal is seen as the only solution, the onus is on the employer to follow procedural due process in line with any prior disciplinary action, and in being able to justify the dismissal.

Whilst addressing poor performance may create an uncomfortable situation, it is a necessary step in order to maintain the performance levels of your team and to allow the employee the chance to refocus their professional performance.
Find out the 7 things employees want.