How to be a digital marketer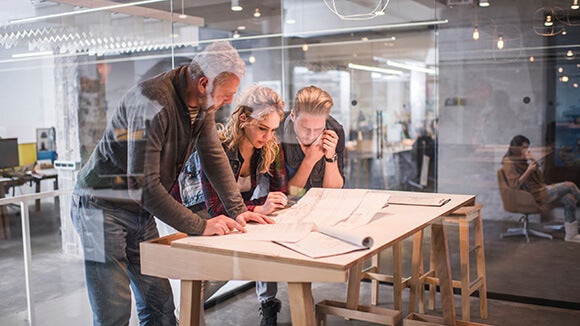 Digital marketing is a specialist area of marketing and becoming increasingly popular as a career choice due to the increased use of the internet.
We outline how can you become a digital marketing professional and what the role involves.
What do digital marketers do?
A digital marketing role involves marketing a brand through online channels including websites – the company's and those visited by the target audience, mobile, social media, blogs and email in order to increase interaction and open channels of communication with existing and potential clients. A digital marketing professional will maintain websites through updating and writing content, report on and analyse web traffic to the website, create and maintain social media, work with web designers and most importantly be able to effectively communicate the relevance and importance of digital marketing to non-digital stakeholders.
A digital marketing professional will need to be tech savvy, have an interest in and be on trend with emerging technologies and also have an understanding or experience in traditional marketing.
What skills required?
As mentioned above, digital marketing is a specialist area of marketing and therefore specialist knowledge and skills are required. It's important you are completely up-to-date with emerging technologies and advances, and actively involved and interested in online campaigns and social media. Digital marketing professionals will need to think creatively about how to utilise technologies, develop innovative marketing campaigns and be confident in writing copy for websites and campaigns. There is also quite a lot of jargon so it's also important you can talk the talk.
Which qualifications required?
For an entry-level role into digital marketing you will need to have a tertiary qualification in marketing, communications or graphic/web design, show creativity and an interest in and passion for emerging technologies. If you are an experienced generalist looking to move across into the specialist area you will need a proven knowledge and understanding of digital marketing campaigns, have attended specialist training courses and have a solid interest in digital and emerging technologies.
To view more marketing jobs, please contact us.