How to be an IT business partner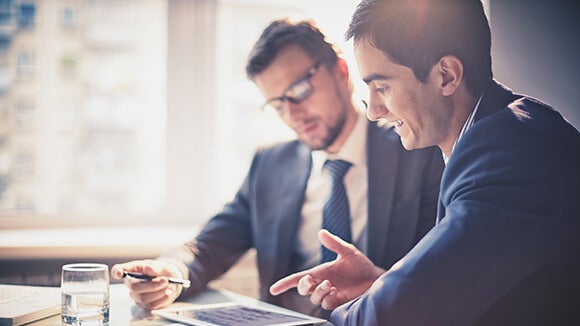 IT business partners have emerged as a rapidly growing area as companies look to utilise their IT teams for more than just support functions. These professionals add value by assessing business needs and adapting technologies to maximise the effectiveness of their companies and their individual departments. With high recruitment demand and promising advancement prospects, this career is an exciting direction for ambitious IT professionals.
What does an IT business partner do?
With technology offerings constantly changing, it can be difficult for senior managers to understand how effective the latest innovations will help support their company's goals. In the past, IT teams acted as service centres to develop products on request. However, newer models utilise IT business partners to anticipate proactively a firm's technology needs and manage the delivery of these IT solutions.
IT business partners will typically hold regular meetings with stakeholders throughout the company to understand the specific goals of the overall business and individual departments. These professionals will then translate those needs into technology requirements for IT development. As a result of this close relationship, IT business partners will also become the main point of contact for the local business and technology teams.
After a new technology is successfully delivered, these professionals will also be responsible for ensuring that end users understand how to use these new tools and resolve any issues they may encounter. Another important task is to relay any feedback to technology teams.
Chinese government introduced the 'Internet Plus' strategy to encourage the integration of internet technologies with manufacturing and business to drive economic growth.
What skills and experience are required?
IT business partners can come from a variety of backgrounds as these functions can be found across all industries. However, most professionals in this field have experience in the technology sector and hold computer science degrees. Working experience in the application side of technology is particularly valuable as it provides a basis for understanding the end-users' needs. As a result, many IT business partners have 5+ years of experience as programmers, business analysts or project managers before shifting to a business partner role.
Another entry point could be from the business as super users of a particular technology within a given department. This experience also offers a direct understanding of the technology needs from the perspective of the end user.
Communication ability is essential for this role as a large part of the job will involve acting as an intermediary between the local business and technology teams. Due to the need to support different departments within a company, employers will typically seek proven industry experts with strong business acumen. As a result, employers will often require specific industry experience. However, we are finding some companies willing to consider professionals from similar industry backgrounds as specialised candidates become shorter in supply.
What are the career and salary prospects?
IT business partners should continue to generate high recruitment interest as this function becomes more common. According to the our market update, there was also an increasing number of local and foreign, technology-focused start-ups and these favourable conditions fuelled the demand for IT professionals.
Remuneration will vary by industry, but on average IT business partners can expect to receive salaries of Y8-12M with incentive bonuses. However unlike purely technical positions, companies will tend to promote quickly IT business partners to senior technology roles given their deep understanding of the company and its processes. Many IT business partners eventually advance into Chief Information Officer (CIO) roles, given the natural progression for this unique yet valuable skill set.
Please contact us to get more IT position vacancies and market updates.
For more hints and tips, please visit the Career Advice section of the Robert Walters website.