Secret to a strong personal brand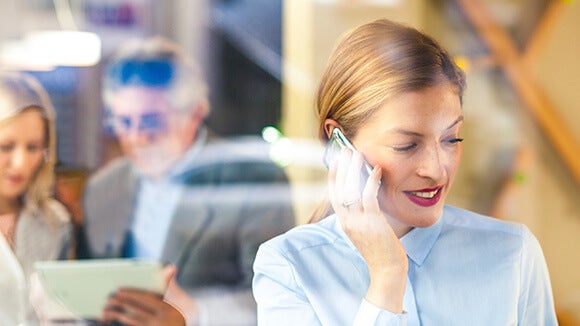 The term 'personal brand' is a buzzword that gets thrown around a lot but we need to go back to what this really means – it is your employee brand, your reputation in the market, and neglecting to consider this would be to your own disadvantage.
When you leave an interview, you leave with something less tangible than just the information presented: a strong impression about the business. The interviewer is likewise taking away an impression of you. Your best chance of success in an interview is the impression you leave and the 'brand' that differentiates you from other candidates with similar hard skills.
What kinds of "brand" are there?
Ultimately, a successful brand is not one based on what you think your interviewer is looking for, but a core set of presented fundamentals based on your character. Your brand could be based on your cool-headedness under pressure or your track record as an 'audit fire-fighter' or simply your team-developer management style. When asked what slogan would best sum up his brand, one candidate responded, "Unyielding in principles, creative in execution". It wasn't complex, and for a commercial finance leader, that answer was perfect in length and summary.
How to manage your brand
A company's brand is derived from a number of factors, from marketing to consumer interaction, and your brand isn't much different. Your CV is your ultimate marketing tool (as is your LinkedIn profile and any other public representation of yourself) and the interviews are your consumer interaction.
Ultimately, a successful brand is not one based on what you think your interviewer is looking for, but a core set of presented fundamentals based on your character.
Imagine that you are making hotel selection online and you come across several websites. You are automatically going to skip a website if it is: disorganised, illogical, hard to follow in layout, sparse in information etc even if the content was brilliant. Your CV is the same. This is your first impression and it can harm or help your brand long before and after your interview. Don't emphasise on being detail-oriented and then riddle your CV with grammatical errors. That kind of inconsistency builds a brand - just not one you are proud of. Likewise, if you apply to every role a recruiter represents – this sends the wrong message about your understanding of your value and skills.

A CV should be easy to follow with a logical format, with scope and accomplishments as key components. Your accomplishments will go a long way to enforce the brand image you are trying to create as it shows multiple occurrences of, for example, turnaround achievements ("Ah, I remember him, the 'go-to' guy for turnarounds").
How do you want to be remembered?
There are a number of different sources providing interview tips, with far too many to go into in this article, but next time you go into an interview, go in with this in mind: "How do I want to be remembered in 24 hours?" It won't be "the finance leader with 17 years of diversified experience in controls, FP&A and team sizes ranging from 5-10…", it would be the "commercially-minded CFO with great ideas" or the "really passionate candidate who just 'got it'".
Throughout your job-search process, keep your brand in mind. Your CV, interview style, LinkedIn profile or small gestures like the 'thank you' email you send all have the power to build or erode your most valuable intangible asset during the interview process.
Alex Martin is a Senior Consultant with Robert Walters in China, specialising in accounting & finance recruitment.
Contact Alex for a confidential exploratory discussion of your next career move.
Alex Martin, Senior Consultant, Accounting & Finance Division
alex.martin@robertwalters.com.cn
+86 21 5153 5803