Seven ways to create a stand-out recruitment experience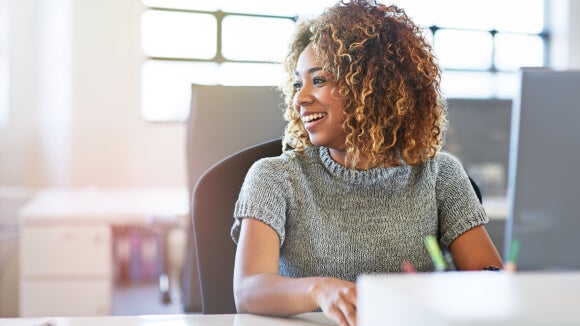 Recruiting top talent can be challenging, but it's also an essential part of developing your business and meeting its long-term goals.
Improving the way you hire will not only maintain the smooth operation of your business, but also ensure you attract the best talent on the market.
To help you hire more effectively, we've asked two of our experts for their tips on how to create a stand-out recruitment process.
Write a strong job description
"When crafting the job description, you need to consider what will motivate the applicant to click the 'apply here' button," says Cheryl Cheung, internal recruitment manager for Robert Walters in South East Asia. As she explains, a job description should not only make the role stand out but should also be effective in communicating the function and responsibility of the role. "Start with an engaging overview of the role's major functions written in a language that speaks directly to your ideal candidate," she adds. "Using advertising platforms like Adify can also help in this process, ensuring your adverts are accessible, inclusive and unbiased."
Take advantage of technology
"Using the latest technology can help revolutionise your hiring process, but don't just apply new tech for the sake of it," warns Tom Lakin, senior innovation manager for the Robert Walters Group. As he explains, many candidates expect a seamless application on a mobile device, from submitting their application to being offered the position. "Every stage of the process should be mobile-friendly, accessible and easy to use. Larger companies could also include self-scheduling interview technology that lets recruitment agencies and candidates schedule interviews at their own convenience."
Screen effectively
"Screening is an essential procedure in any successful recruitment process, but the correct way of doing it will largely depend on your company, location and the industry you work in," notes Tom. In candidate-short markets and locations where the exact skill set required might not be readily on offer, he says, a more nuanced screening process, in which your recruiter hires for potential, should be employed. "However, if you're receiving hundreds of applications for every position, you may wish to use pioneering AI chatbot technology, which can rank applicants on their knowledge, skills and experience helping your recruiters identify the best applicants in the shortest time frames."
Make sure it's impartial
"As human beings we all have biases and, while we may not be able to eradicate these fully, they can be minimised by combining best practice approaches and technology." According to Tom, technological solutions help address the problem of bias by assessing candidates based purely on merit, hiding applicants' names and gender. "It's also important to study your own practices and identify where there is bias in your business so you can pinpoint areas to focus impartiality training on," he adds.
Keep candidates up-to-date
"No candidate wants to feel like they're being ignored by a potential employer or that their application has disappeared into a black hole, so communication is key throughout the hiring process," explains Tom. Although there are plenty of application tracking services available these days, Tom explains that keeping candidates well-informed doesn't necessarily need to depend on the latest technology. "While some larger employers will prefer a branded candidate portal with real-time status data, for other companies, a simple call, email or text message with feedback, next steps and timeframes can work just as well."
Don't keep candidates waiting
"A common mistake made when recruiting new staff is to take too long to make a decision on the preferred candidate," warns Cheryl. She argues that, after three rounds of interviews, hiring managers should be able to decide on their preferred choice and not leave a candidate waiting. "Although it may depend on how many candidates are still in the process, I would recommend that, at the final interview stage, a decision should be made and the successful candidate informed within two to four days. It's important to move fast to avoid losing out on top talent and to also ensure your preferred candidate feels valued."
Find the right recruiter
"A professional recruitment consultant can bring a wealth of industry knowledge and market insight to your hiring process," Cheryl adds. Candidates will be pre-screened, she explains, ensuring only suitable candidates for the advertised position are introduced to the hiring manager. "A recruitment consultant will also have an extended reach in terms of talent pool, and be able to access high quality, passive candidates who may be more selective or less willing to respond to traditional job adverts."
For more expert advice on creating your very own stand-out recruitment process, check out our latest insights.