How to 'avoid the awkward' when conducting an interview on Skype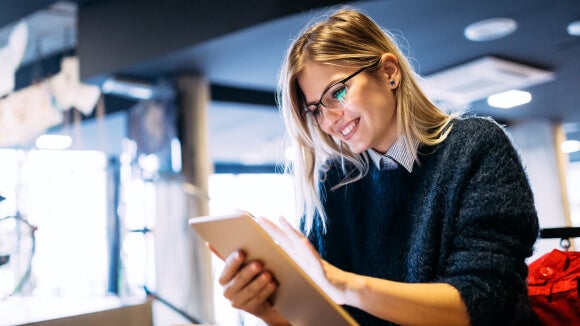 Creating a comfortable environment for both the candidate and the hiring manager is key to a productive interview, regardless of whether it's taking place face to face or via Skype. But with a few different factors in the mix (poor internet connectivity to name but a few), how can you 'avoid the awkward' when conducting an interview on Skype?
Set the scene
Whilst you don't want the interview to feel robotic, it's key to set the scene at the start, to manage the expectations of the candidate in terms of what is to come in the time you have for the interview.
Introduce yourself, your team and the role
As much as an interview is designed for a candidate to showcase themselves and their skills, a quick introduction from you and a brief outline summary of the team that they will be joining, as well as an outline of the role can help the candidate feel at ease, whilst also serving as relevant context for questions to come later in the interview.
Prepare a structure for yourself
Ideally both you and the candidate want the interview to feel professional but relaxed, and for the conversation to feel fluid, but this can be a challenge even when meeting for the first time face to face, let alone on a Skype interview. Therefore it is a good idea to come with a structure for yourself so that you can keep the interview on track and avoid any awkward silences.
Create the right balance of small talk vs asking the right questions
It goes without saying that an interview should include competency based questions to assess the technical skills of a candidate with what is required for the job that they are interviewing for. However, with 96% of employees commenting that cultural fit is the most important thing to them when weighing up future career opportunities, it's important that you allow time to find out what motivates a candidate and understand a bit more about their hobbies and interests to assess whether they will fit in with the team. That said, try not to let the cultural fit questions get too much into small talk territory – not only will it waste important time but may also come across as unauthentic.
Cover off the next steps as you wind down the conversation
Providing feedback to a candidate is critical in creating a positive candidate experience and protecting your employer brand, as well as your own personal brand. So whether you're feeling from the interview is positive or negative, ensure that you clearly indicate to the candidate when they should expect to hear from you on the outcome. Just because you haven't had an opportunity for a physical handshake, your communication to the candidate post interview should be equally as clear as if you'd met them face to face.
For more hiring advice, contact us.