Interviewing the interviewer: how to give candidates the right impression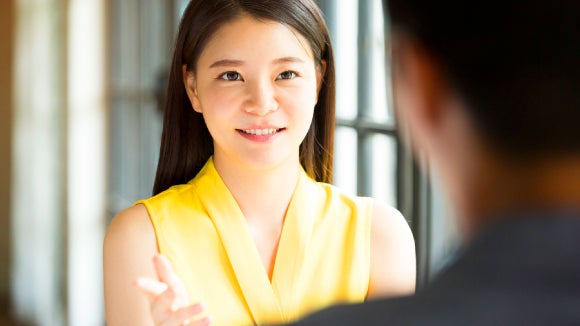 From LinkedIn posts to Glassdoor reviews, today's candidate comes to interviews armed with a wealth of information and a different set of expectations. How can hiring managers make sure they're prepared?
In today's talent-short market, the power in the interview room has shifted to the candidate. Additionally, employers are facing a new set of candidate demands as younger talent focus on company culture and potential to make an impact as well as their salary package and staff perks.
With this new power dynamic, hiring managers are increasingly finding themselves being 'interviewed' by candidates. We explain how to make the most of this process to find the best talent for your business.
Consider what the candidate wants to know
Recruitment starts long before the candidate enters the interview room. In the past, people would apply to job advertisements in the paper with very little, if any, information on the company or the role. This is not the case today.
Internet and social media make it very easy for candidates to familiarise themselves with your company background, services and employees before they apply for a role. Your company's online image has a huge impact on expectations when entering the interview process and can easily give the candidate the upper hand if a hiring manager arrives ill-prepared.
A lack of preparation is the biggest downfall for a hiring manager. Candidates will do research. They will be aware of the business you do, the type of company culture you have. The hiring manager needs to be prepared to address this.
Check online reviews, comments on recent social media posts and online articles to understand how your company is perceived online. Knowing in advance will allow you to address the goods and potential negatives without being caught off guard.
Anticipate the candidate's expectations
Candidates are most likely to ask questions around their prospective career path rather than about the company itself. They want to know about the company culture, opportunities for growth and any training on offer.
In today's landscape, candidate value development and impact. They want to know what they will contribute to and who is being affected by the work they do. What skills are necessary to succeed in the company? Hiring managers need to prepare to answer these questions for prospective candidates.
Hiring managers should be familiar with the job description and be able able to provide extra details around it, such as progression information and income. Communicate with the HR team or manager to learn the relevant company information the candidate may need to know in advance.
Candidates may also ask more personal questions of the hiring manager, such as what their route has been through the company, where they came from and where they see themselves ending up. This can be intimidating from a hiring manager's perspective, with the candidate taking on the role of an interviewer more than an interviewee.
Work with recruitment companies to learn common questions candidates ask and prepare truthful answers. By providing authentic answers, hiring managers can develop a good relationship with a candidate and ensure that they leave the interview with a positive view of the company.
Ask the right questions
When a candidate comes to interview, they expect the hiring manager to be well acquainted with their CV. Asking questions around the CV is the best way to encourage a candidate to open up and reveal their passion for the role they are applying for.
Personal questions are another important part of the interview process. Yes-no questions should also be avoided in favour of scenario questions that get the candidate to think outside their comfort zone and reveal to the hiring manager how they might respond to situations within their new role.
The hiring manager should show genuine interest. Don't just ask 'what' questions. Ask 'how' and 'why' questions. Make a connection and allow time for the candidate to ask questions. By avoiding a one-way interview, hiring managers can leave a good impression on the candidate.
Candidates should feel like hiring managers have a strong interest in what they could bring to the company. Utilise strengths and gaps in their CV and skillset to ask thoughtful and insightful questions. Leave the impression that like this is a position that provides opportunity for growth and can make a real impact.
Stay in control
Something has gone very wrong if the hiring manager feels unable to regain control of an interview. However, a good way to prevent this from happening is to set out the agenda early.
Provide your candidate with a brief outline of what you intend to cover, making clear that they will have a chance to ask their questions at the end. This will enable you to clearly set the power balance from the start.