Retaining talent with CSR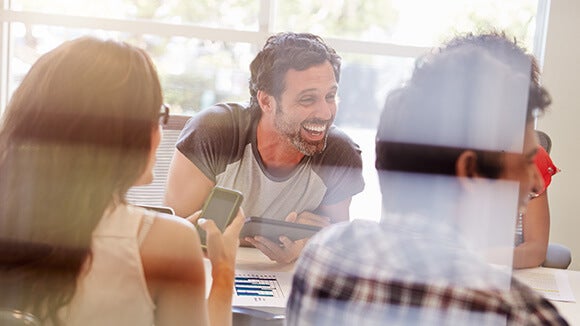 Talent retention has become important for many companies today – and corporate social responsibility (CSR) initiatives could be one way to go.
Corporate social responsibility has become a form of talent retention for some companies. Interestingly, the topic of corporate social responsibility has emerged as a significant factor for some people in recent years. A global study covering nearly 95,000 workers throughout the world recently confirmed that an employer's commitment to corporate social responsibility (CSR) is now crucial to attracting and retaining its workforce.
Benefits for any organisation
A socially responsible employer will not only benefit from a highly positive branding and corporate reputation, the goodwill it builds with its robust corporate governance and activities can also attract, keep and develop human capital, keeping operations and staff morale high.
Money and job responsibilities aside, professionals today are looking for more rewarding aspects of their career. And companies are sitting up and noticing this – increasingly, talent retention has become a pressing issue for several organisations keen to retain and groom their key talent.
In China, some large multinational companies –do incorporate corporate social responsibility (CSR) in their day-to-day activity.
Attracting employees to join you
Some companies place a certain amount of emphasis on CSR, even though they may not necessarily provide leave for employees to do so. It is a top-down initiative with everyone getting involved. These CSR activities include visiting lower-income neighbourhoods to provide food and daily necessities for poorer families.
On a larger scale, companies can help sponsor charity events too – Robert Walters was recently one of the sponsors for the Bare Your Sole Walk in early June. This was an initiative that helps children and adults living in dire conditions, raising much needed funds for projects to improve these people's living conditions by building homes and fighting poverty. Our employees took part in the walk on a Saturday morning which was fun and meaningful at the same time.
Motivating and bonding your employees
With time given to perform CSR – and with the emphasis on CSR – employees are likely to feel more engaged and have something more to look forward to beyond their day-to-day job function. It has been proven that meaningful group activity is one of the factors that help draw Gen-Y employees as well as young adults to certain organisations. When employees do CSR together, they are also likely to bond, which bodes well for team bonding efforts. Professionals are likely to feel more motivated to work for a company that they feel cares for the community; one that doesn't just focus on making profit.