Why green procurement is good for business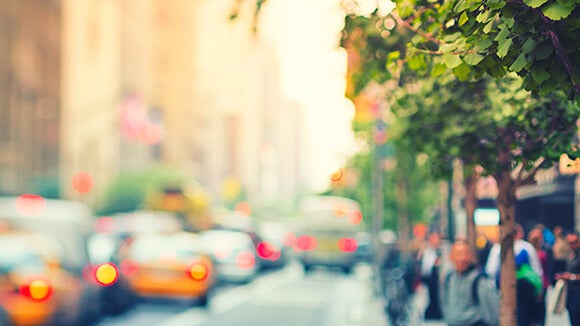 The market for environmental preferable purchasing, or 'green' procurement goods and services has grown significantly in recent years, with a number of studies highlighting increased consumer interest in the area of more sustainable products and services.
Organisations globally are paying increased attention to the reality of the effect its procurement, consumption, use and disposal of products and services is having on the environment. Going from a standard procurement team to a green team is easier than you think, and the rewards numerous.
Why go green?
Green procurement has become a priority for organisations responding to growing societal demands for reductions in environmental impacts, improved efficiency and reduced resource use.
Environmental impacts such as climate change, loss of natural habitats and production of waste and pollution, combined with the current financial climate, underline the importance of having 'green' policies in place to buy more efficiently, sustainably, with better management of resources.
The best approach is to start slowly. Ask your team and management about their thoughts on going green.
There are many drivers that support the move for organisations to buy green, including reputation, environmental risk exposure, and cost saving opportunities, as well as staff and stakeholder expectations.
What is green procurement exactly?
Green procurement activities generally take four main approaches:
Purchasing eco-labelled products or services that meet specific levels of environmental performance
Evaluating products and services in-house, for example establishing green criteria to use when purchasing products and services
Third-party product and service evaluations (working with external certifiers or other organisations to verify the product's environmental performance)
At supply chain level such as talking with suppliers and helping them improve their own operations, products or services
How do you initiate a green approach?
Many organisations already have green policies, but if your organisation isn't one of them it may be time to begin.
The best approach is to transition into it gradually. Ask your team and management about their thoughts on going green. Educate yourself with the information, tools and guidance are available relevant to your industry, and there are many examples of good practice to draw on. Introduce a few new practices to demonstrate the benefits.
Draw up a plan or policy and set goals to measure the success, as positive outcomes will encourage those around you to take note.
Despite the barriers to green purchasing, there are many examples of organisations achieving good practice through a range of initiatives including:
Benchmarking performance and setting clear targets
Establishing champions to coordinate and drive green purchasing
Creating communication initiatives to engage with staff and develop active behavioural change
Engaging with suppliers and greening large and complex supply chains
Trialling innovative and new products
Consumers are increasingly demanding products that are manufactured and delivered in an environmentally responsible way. Consumer support lies with companies promoting a green agenda. Implementing environmental measures such as green purchasing can raise your corporate profile and help win new business.