The role of a BD manager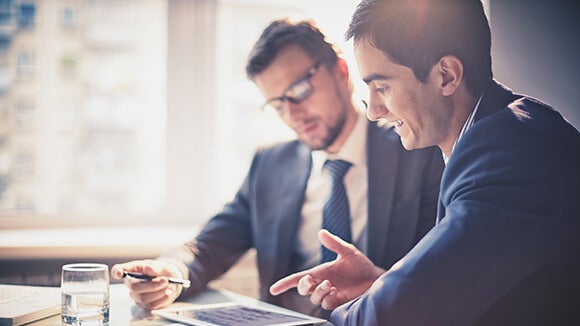 Business development managers are the cornerstone of any successful organisation because they ultimately generate new revenue and help a company grow. But what does the job involve on a day-to-day basis? We explore in more detail.
What are the main responsibilities?
The primary objective is to identify new business opportunities. What form this takes will depend on the exact nature of the company. But you'll more than likely looking to identify new markets, new partnerships, new ways to reach existing markets, or new product or service offerings to better meet the needs of existing markets. You'll then be expected to exploit these opportunities to bring in more revenue.
How that happens exactly depends on the industry. It can be a combination of attending events and networking, taking stands at exhibitions and conferences, cold calling, and responding to incoming leads. You will also more than likely be expected to identify partnership opportunities to cross and up sell services.
What will I be doing on a day-to-day basis?

While it can be difficult to generalise, most business development managers will be expected to:
generate leads and cold calling prospective customers
develop opportunities in target markets with support of marketing
nurture and develop relationships with key customer accounts
attend face-to-face meetings with clients
provide specialist advice on the products and/or services you're selling
What are the other aspects involved in the job?

You'll need to negotiate pricing with clients in line with internal guidelines. You'll also need to keep your superiors updated on both your progress and pipeline, providing them with accurate forecasting of anticipated sales.
This being a sales role, you will be subject to sales and KPI targets and this is a crucial part of the role. With face-to-face client meetings key, you'll be expected to travel – although the extent of traveling will depend on where the job is based and where your client industry tends to be located.
To secure a business development manager job, you'll need a strong sales track record.
What knowledge and experience is required?

To secure a business development manager job, you'll need a strong sales track record. Specifically, companies look for a proven ability to hit targets, a consistent background of winning new business and – often – relevant sector experience. A good book of contacts is also looked upon favourably. Learn our tips on how to network effectively.
In terms of personality traits, employers generally look for people who are articulate, polished and professional with a good telephone manner. A self-motivated and disciplined approach is also essential.
Find out how to become a great salesperson.
For more hints and tips, please visit the Career Advice section of the Robert Walters website.