Empowering women in the workplace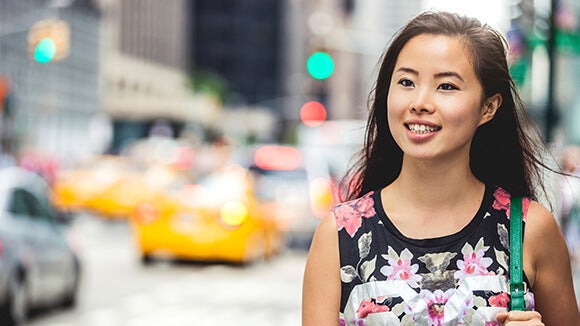 Organisations nowadays recognise that employees are their biggest assets. Many are spending a lot of efforts and resources on talent attraction and retention. When developing succession planning strategies, businesses need to ensure that they take this element into consideration – empower the next generation of female employees into leadership positions.
Women make up almost half of the workforce in many countries; however female professionals continue to face issues limiting their growth trajectory within organisations. As gender diversity has proven to improve team performance and success, it is important that organisations create more diverse and successful teams to unlock the full potential of the workforce.
Our latest whitepaper, entitled 'Empowering Women in the Workplace', was created to provide insights into gender diversity and empowerment in the workplace. To find out more and access the research in full please download the PDF here.
About the research
The whitepaper – 'Empowering Women in the Workplace' – surveyed over 4,400 clients and job seekers across APAC (Australia, China, Hong Kong, Indonesia, Malaysia, New Zealand, Singapore, Taiwan, Thailand and Vietnam), and addresses:
Career priorities of working professionals
How female leaders are regarded in the workplace
The need for equal representation of female leaders within an organisation
What companies can do to empower women in their careers
Key findings
Career priorities of working professionals in APAC show little difference across genders – both men (35%) and women (42%) consider working in a job they find fulfilling and rewarding their top career priority
Only 32% of respondents agree that women make up more than 20% of leadership positions in their organisations
80% of female respondents think that women are under-represented in leadership positions in business
When asked to name the reasons why women are under-represented in the workplace, 52% of women believe it is due to a preference by management to promote men over women, while 50% attribute it to family pressure or commitments outside of work (50%)
To facilitate women in their careers, 71% of female respondents find mentoring or sponsorship at senior management level a helpful measure, while 48% would like to have personalised training programmes
Our recommendations
To encourage gender diversity and increase overall levels of satisfaction among employees, organisations can consider the following measures:
Identify the motivational factors that drive employees early in the recruitment process
Harness the strengths of diverse teams
Consider flexible working options for both parents
Mentoring can aid women in their career development
Encourage women to showcase their leadership by giving them high-visibility initiatives
Start gender diversity from the top
To find out more and access the research in full please download the PDF here.