Onboarding remotely: Keeping new hires engaged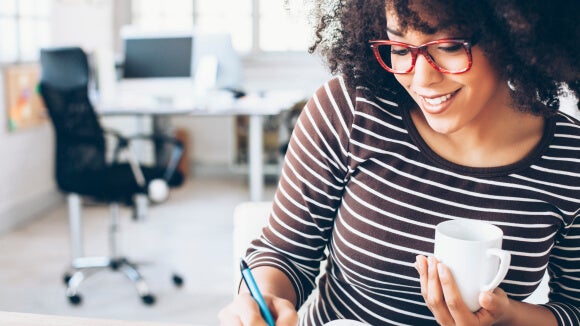 As businesses take further steps towards remote working and digital onboarding, it's crucial to give new recruits a personalised experience and positive first impression during their notice period. With all the trepidation that becomes with starting a new position, this can be intensified when beginning remotely. So how can employers keep new talent engaged and enthused about their new role?
In the Robert Walters remote onboarding series, we equip you with the toolset to make the shift to onboarding remotely. Your employment offer has been accepted – see how you can keep your new starter connected and embed them into your team remotely.
Create an intro video
Give your new hire a personal welcome to the company with a virtual tour of the organisation and introduction to their new team. A lack of face-to-face interaction can be isolating, so use the video to express your enthusiasm for them joining the company and what they can expect to happen during the onboarding period. When starting out remotely, giving new hires a flavour of the business and team will help them to understand the company culture when they are able to set foot in the office.
Be prepared for counteroffers
Almost 41% of professionals have received a counteroffer when accepting a new role, so engage regularly with your new recruit. We find that the first and last weeks of an employee's notice period are the times when they are most likely to receive a counteroffer from their employer, so pay extra attention during these times.
Provide reassurance
In the current climate, security and support are essential to quell anxieties or uncertainties your new employees might have with starting a new role remotely. So be mindful that you'll need to communicate regularly and answer any questions they have about how the onboarding process will work.
A lack of face-to-face interaction can be isolating, so use the video to express your enthusiasm for them joining the company and what they can expect to happen during the onboarding period.
Sending regular updates will help to keep your hires engaged and ready to start at home – this could be internal newsletters about what's happening within the department with links to useful resources, as well as updates on projects so they already have an idea of their tasks during their first week.
Embed into the team culture
Impress upon your new hire a sense of community from the outset by getting them involved in the team. Add your new team member to WhatsApp or Skype groups and schedule social video calls to introduce your new starter to the rest of the department.
Any team rituals that you can continue remotely? For example, why not consider sending lunches through a delivery service. Depending on the size of your team, enjoying those meals over a group video chat could be a fun way to welcome a new team member – prioritise small talk and getting to know your new hire, before turning to work chat.
Provide a new starter pack
Something you may have previously left until induction week is providing a new starter pack. But providing useful links to resources such as HR contacts, internal processes, training sessions, how to request leave, FAQs and benefits information, will allow many questions to be answered prior to your new hire's start date.
Want to do something different? Make your new starter pack interactive with short quizzes about the company's key messages and processes – you want your hire to feel they are integrating into your organisation before they go online on day one.
Provide an organisational chart
Remembering names and roles can be difficult even when you are seeing people face-to-face daily as a new starter, so when remote onboarding it is important to help an individual get to grips with the organisation structure and 'who sits where.' The best way to do this is to provide an organisational chart in your starter pack.
Test your technologies
Confirm that all technology you make available to your new recruit is in working order before their first week. Ensuring that video chat technology and email access is in working order will be crucial at this stage. Assign someone in your business with technology expertise to be available to set up systems prior to the start date to ensure your new starter isn't troubleshooting on day one.
Make HR paperwork paperless
One of the most dreaded parts of starting a new role are the hordes of paperwork that new hires are required to sign and return. While many businesses have already transitioned to digital paperwork, a centralised platform such as Gusto can help you to keep all documentation in one place.
You can also send out paperwork digitally using tools like Docusign or DocHub, but be sure to send them well in advance of your new hire's start date.
Find out more about managing your workforce remotely - check out our latest hiring advice.